Vicki and Larry get married at Old St. Joe's and Philadelphia Free Library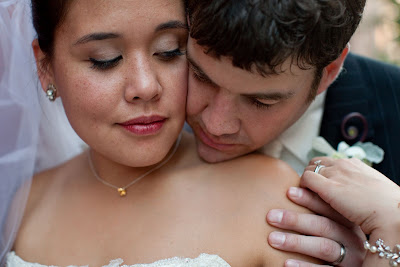 So the snow is coming down hard today, as yet another blizzard hits Philadelphia. The following images from Vicki and Larry's wedding warm my heart not only because the wedding was absolutely gorgeous, but they were such wonderful gracious people, a couple that really deserve each other. It was a joy and honor to work with them both, along with their parents. The wedding day was truly a celebration of love, family, and Philadelphia.
See here for my previous post on their wedding, along with a full list of vendors who made this wedding possible.
The Catholic ceremony was held at the historic Old St. Joe's in Old City Philadelphia. We had guests shuttled in by Philly Trolley Works.

The full mass ceremony also included Filipino traditions to honor Vicki's Filipino heritage.

The ladies of Dollface Studio took the wedding party around Philadelphia and captured the urban beauty of Vicki and Larry's favorite city.
I loved the colors of their wedding. The citrus colors shined against their charcoal dress of varying styles. Vicki wore a beautiful Melissa Sweet gown.
While the bridesmaids carried bright bouquets, Vicki carried a softer blush bouquet, which had accents of Gardenia, a flower with a scent that filled up every room she was in.
The groom wore a boutonniere of orchid with dusty miller and a fiddlehead accent.
Vicki gifted the Philadelphia Liberty Bell Forever Stamp cufflinks to Larry. I told you, they love Philadelphia!
Beautiful cake by Tarte.
All floral designs were created by Fleur de Lis. Margaux does such amazing work!
We had square tables and long rectangular tables set under a large tent on the library's terrace. The long tables had different arrangements in clusters and with the horse hair piece with the mokara orchids. The square tables had the tall centerpieces. Each table adorned a beautiful pintuck charcoal runner with accompany napkin which was draped under each plate.
Have a table to honor relatives was important to Vicki and Larry. The guestbook was a book on Philadelphia, and guests signed on different pages.
The wedding band ring shot.
Vicki's father, aka El Presidente, sang a song to Vicki and Larry – a lullabye he used to sing to Vicki when she was a little girl. Not a dry eye in the house, including mine!
Congratulations to Vicki and Larry!