Papertini's Christmas Tree
Back in November, I went out to the Hyatt at the Bellevue to help my dear friend Tanti Lina, of Papertini. Tanti was invited to design a holiday tree, which would later be donated for an auction. All proceeds went to the Philadelphia Orchestra.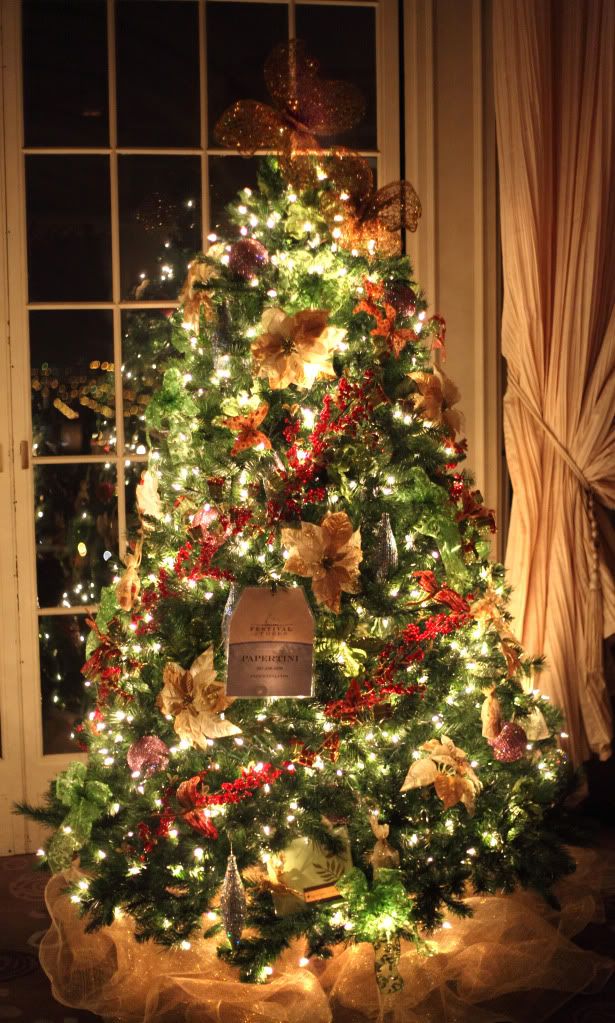 Photo by Jim Cottingham
Papertini's tree was festive but elegant, yet children would appreciate it too! Tanti snuck in a some treasure around the tree which corresponds to a story in a book Tanti created. It was such an innovative idea for a tree that Daisy Martinez, We can fulfill your Cipro needs in the best and most cost effective way. Buy your Cipro now for only 0.32 USD! celebrity chef and also the Festival of Trees auctioneer, went on and on about her tree. She loved it! As did lots of other people, especially the people who bid and won Papertini's tree!
image by Philly Chit Chat source
Beautiful Tanti Lina in a hanbok, Dr. Lydia Sit, Kathy Ko, and moi.
Thanks Tanti for inviting me to come and help you decorate your fabulous tree! It was fun to attend the cocktail party and watch people bid on it. I hope they enjoyed the tree this Christmas!